Sentient IT Systems started of with Webserver business for designing, hosting and maintaining websites for its clients. At a later date it has started developing web applications to facilitate his clients' specific needs. Today the company owns few industry demanded web products like, the Task Management Software, Cricket management Software, Human resource and Recruitment Assistance Portal, Interactive Consumer Portal etc., The product line-up created with an intention to support the growing organization needs to minimize the operational difficulties.

Half of the task gets done with a well planned human resource and the remaining half is automatically done if their productivity is ensured. Understanding this well, we have created a TAP (Time, Attendance and Productivity) web application which ensures all the above with convenient work hours; work from remote locations along with other important features of HR management.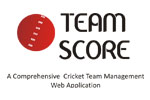 What is the charm in playing cricket without records? Why records are created without memorabilia? With Team Score web application, you can create your own team profile, manage, schedule the match and also register the match records. It is a convenient, user friendly and a suitable solution for a team which likes to manage it professionally.
Healthier the relationship with your customer wealthier is the sign of your growing. Durableconsumer is an interactive consumer portal aimed at creating an effective consumerism. This is a customer – to – Business (C2B) portal cast as a connecting bridge between the manufacturer and consumer. List your products with us and start receiving feedback from your valuable customers with the click of a button.
Ease the strain of recruiting the right resource for the right Job.  This is achieved flawlessly by the recruiter when he manages his HR requirement through us.  Our innovative modules and its pricing can be the best match for efficiency and affordability. Maintain records of every single applicant in your organization. Access up-to-date resumes of all applicants at any point in the future. Use this online database as your company's talent bank. Quickly search the talent bank first to hire candidates fast.
It is an online creative store for buying, selling and sharing creative materials right from, photos, drawings, posters, icons, vectors ect., The domain along with the developed application is ready for sale for the potential creative traders. Godisapainter